Garmin Fit™ (Android 2.1+)
Napsal:
ned črc 01, 2012 8:44 pm
---
Garmin Fit™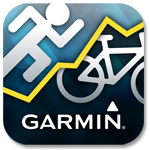 Homepage

Licence:


Komerční

Kompatibilita:


2.1+

Aktuální verze:


v1.5
®root: ?
---
Aplikácia pre športovcov - niečo ako Sport Tracker. Zaznamenávanie trasy, rôzne aktivity (pešo, bicykel...)
Overview:
Garmin Fit™ - Turn your Android phone into a powerful training tool
Turn your Android phone into a powerful training tool with the Garmin Fit app. See your current walking, running or cycling stats at one glance, or review and share them later thanks to automatic uploading to Garmin Connect. It even allows you select the perfect soundtrack for your workout.
For a small monthly or yearly subscription, you also gain access to the LiveTrack feature, which allows you to send invitations to others via email, Facebook or Twitter. They'll receive a link to a website where they can view the position of your mobile device on a map, as well as see your time elapsed, distance, speed, elevation and more in real time. It's a handy way for loved ones to track your races or keep an eye on you during your training.
Garmin fit provides:
- Current speed
- Distance traveled
- Route traveled
- Calories burned
If your phone is ANT+ enabled, you also can see data from your Garmin fitness sensors. Easily monitor how hard you're working with a heart rate monitor, train indoors with a foot pod, or receive valuable cycling data with a speed/cadence sensor.
*Use caution when posting a link via Facebook or Twitter because your link will be available to anyone with access to your Facebook or Twitter profile.
Supported Languages:
- English (US)
- English (UK)
- Espanol
- Deutsch
- Italiano
- Français
- Suomi
- Norsk / Norsk bokmal
- Svenska
- Dansk
Aplikácia je vyliečená, stačí ju nainštalovať.
na ulozto
Kód: Vybrat vše

http://www.ulozto.cz/xga57Nu/garmin-fit-v1-5-apk